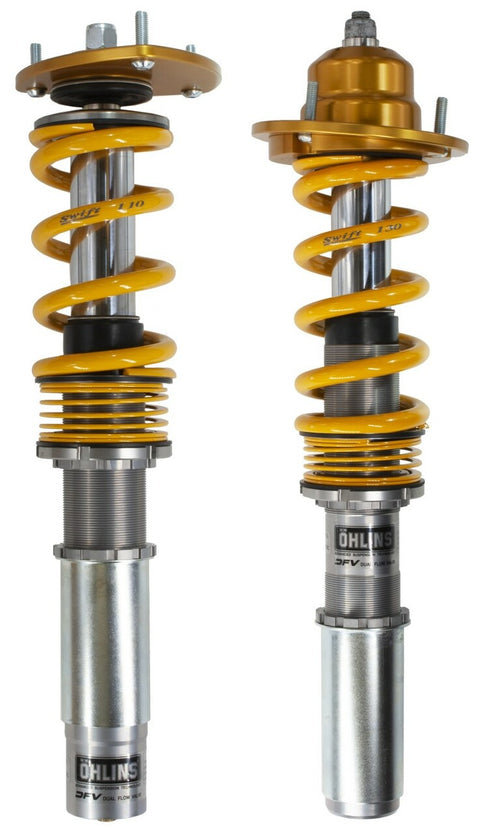 Öhlins DFV Road & Track Dedicated Boxster (986, 987)
Öhlins DFV Road & Track Dedicated Boxster (986)
Öhlins DEDICATED suspension systems offer race-level performance in a complete, ready-to-install package. Applications are shake-rig developed and track validated with specific spring rates (manufactured by Swift to Öhlins specs), clicker settings, and ride height specifications. Öhlins looks at the entire performance picture when developing DEDICATED systems, as each is engineered to perform with proven track setups for each specific chassis.
Systems utilize Dual Flow Valve (DFV) technology allowing engineers to tune force curves ideally balanced for chassis support and maintaining traction over pavement irregularities and on-track curb strikes. Spherical upper mounts included.
HIGHLIGHTED FEATURES:
Dual Flow Valve Technology
Developed for Track Cars
Adjustable Damping and Ride Height
Spherical Upper Mounts
Swift springs to ÖHLINS specs
Shake Rig and Track Validated
Rebuildable
BBI does not stock these items, availability may vary.