1st in Open Class at 99th PPIHC
One team, Three Drivers, Three Cars, Three Classes. BBI fielded three cars in three classes at the 2021 Pikes Peak International HIll Climb, taking home two 1st place wins and one 3rd place, a first in Pikes Peak history.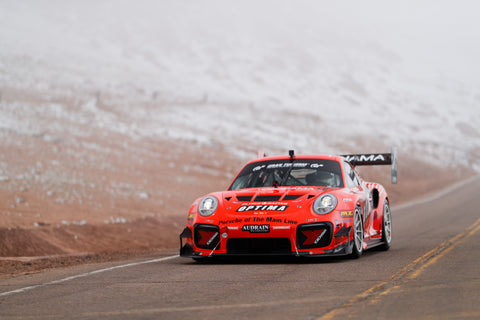 3rd in TA1 Class at 99th PPIHC
David Donohue returned to 2021 Pikes Peak with BBI in "Sunny" the Audrain Motorsport GT2 RS Clubsport. David fought the mountain to take 3rd place in the highly competitive TA1 class in the 2021 Pikes Peak HIll Climb.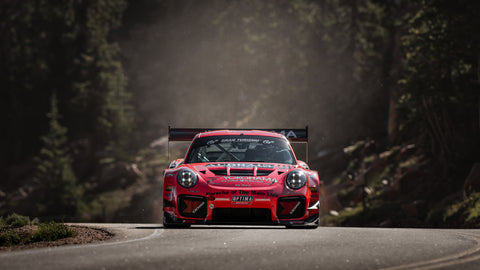 1st in Trophy Class GT4 at 99th PPIHC
Tanner Foust takes 1st place in the GT4 Trophy Class.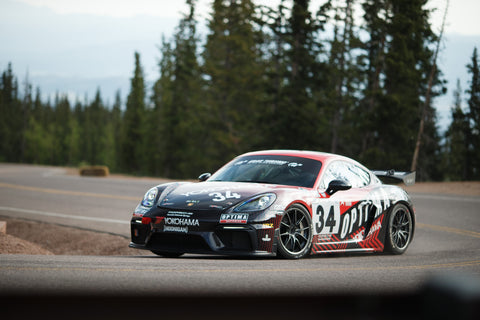 David Donohue and the BBI team up to build a GT2 RS Clubsport to take on the 2020 Pikes Peak International Hill Climb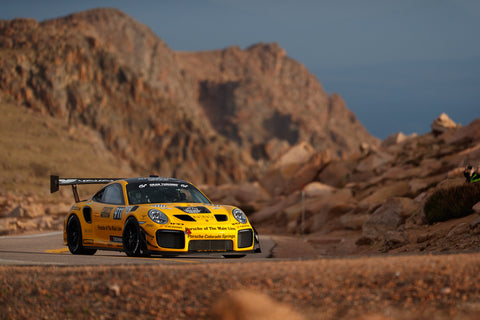 Built in under 30 days, this machine SMASHED the TA1 class record in the 2019 Pikes Peak International Hill Climb. Piloted by Raphael Astier. Check out the Hoonigan recap.