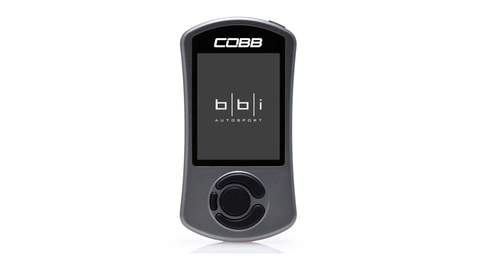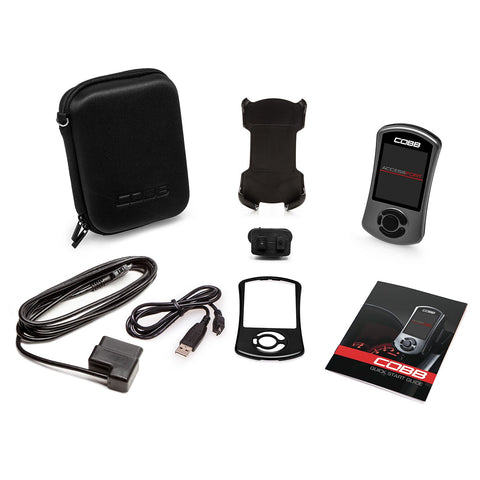 Cobb Accessport for Porsche 991.1 and 991.2 GT3 and RS
SKU: AP3-POR-013-PDK
ISBN:
The Accessport V3 is the world's best-selling, most flexible ECU upgrade solution for Porsche. Unlock power hidden within the vehicle by replacing conservative factory settings with more aggressive calibrations. Upgrade forever with off-the-shelf (OTS) calibrations for most bolt-on modifications. It's the last engine management solution you'll ever need.
PDK Tuning is now available for 991 GT3 and RS platforms
Simple Installation: Everything is included for the simple installation you can do in your driveway! Intuitive on-screen instructions identify your exact vehicle, saves stock vehicle data, and displays available OTS maps.
Change Maps: Store up to 100 maps from our OTS map database or from your favorite COBB tuner and quickly switch between them for any need.
Vehicle Upgrade Support: As you continue to modify your car, Accessport maps can be used to optimize performance upgrades. Changing the map can be done in less than 1 minute in your driveway.
In-Car Mount: The Accessport can be mounted in the vehicle to allow you to monitor the performance data.
Data Logging: Record multiple data channels simultaneously for in-depth evaluation of engine performance. Stores up to 1 hour of continuous data.
Gauges: Use your Accessport as a gauge to monitor boost or any other live information, directly from the ECU.
Trouble Codes: Read engine trouble codes to diagnose issues. Clear them when resolved. Prevent expensive trips to the dealership.
Full Uninstall: Using the Uninstall option will completely remove our programming from the car's ECU. It is then able to be re-installed after a dealer visit or on another vehicle.
Porsche 991.2 GT3, GT3 RS
2014-2016 991.1 Porsche GT3 WM
2016 991.1 Porsche GT3 RS WM
2018-2019 991.2 Porsche GT3 MT/PDK WM
2018-2019 991.2 Porsche GT3 RS MT/PDK WM