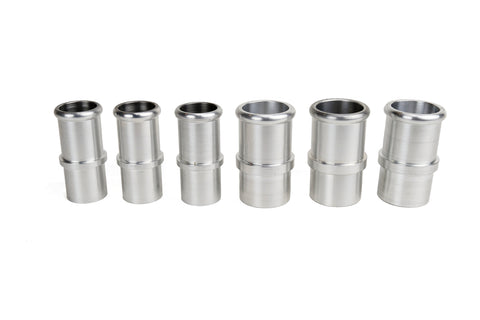 BBI Porsche 996 Turbo GT2 GT3 Billet Coolant Pipe Kit
SKU: bbi.996.105.0001
ISBN:
Coolant pipe failure is an inevitable problem with the Porsche GT1-block equipped models (GT3, GT2, Turbo). Bonded together by adhesives, the factory pipes will eventually leak or abruptly fail. As the best preventative fix and solution for this problem, BBI Autosport offers replacement billet aluminum coolant pipes to be permanently welded. Compared to factory fittings, these replacement billet fittings offer superior metallurgy to allow more robust, higher-quality welds. 
We offer this welding service at our facility in Southern California from start to finish. For clients who are not local, we work with many Porsche dealerships and tuning shops throughout the US to have the parts shipped to us for the welding service. 
Extensive surface preparation and welding skills are required to weld the fittings properly. Our team carefully removes the engine, disassembles the necessary components, and thoroughly cleans them in our ultrasonic cleaner. Afterward, our in-house fabrication department meticulously welds the replacement pipes and then our technicians pressure tests the housings for leaks prior to reinstalling the engine or shipping out the parts.